The ArkLaTex's Go-To Water Well Contractor
"Texarkana's best well service!"
We Build a Better Well
Dwyer Water Wells is your Drilling, Pump, & Filtration Solution
For Greater Texarkana well drilling services, contact the Professionals at Dwyer Water Wells for:
Residential Water Wells
Commercial Water Wells
Irrigation Water Wells
Agricultural Water Wells
Preventative Well Maintenance Plans
Well Rehabilitation
Well Pump Service
Water Quality Testing
Water Filtration Systems
Filter System Servicing
Our team at Dwyer Water Wells knows that Cleanliness is never too much to ask for.
Maybe you've heard horror stories about messy contractors, but Dwyer Water Wells strives for cleanliness and professionalism.
We leave your property looking great, because we believe that maintaining a clean work-space is the professional and respectful thing to do.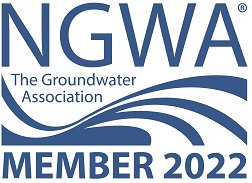 3 reasons to choose Dwyer Water Wells
Since investing in a well will benefit you and your family for many years to come, particularly improved water quality & reduced water bills, the perks are numerous. Therefore as you prepare for your new well, make the right choice and call Dwyer Water Wells.
We:
have the easiest process; from the estimate, to construction planning, to final billing.
hold licenses in 4 states, meaning we've incorporated several best practice laws into our standard.
regularly attend State & National trade shows to gain a competitive edge by offering state-of-the-art pump systems that create a perfect fit our clients.
Dwyer Water Wells is a local company with a wide reach. For service in the ArkLaTex region or to schedule a consultation at your property, call us today!